About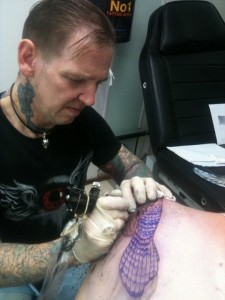 Rob's is a well established tattoo studio based in Bradford, West Yorkshire. It is owned & run by the award winning artist, Rob Doubtfire.
Rob has been a tattoo artist for over 30 years and has won over 100 awards for his work at many different shows/conventions up and down the country. He specialises in all styles and areas, and runs a very clean and hygenic studio.
For more info and pictures of his work, check out the gallery pages in the links above. You can also contact Rob using the contact page for appointments and general enquiries.
.
Gallery Sections: